Niora Alpha Clear Adult Acne Treatment
by Lenore
(Los Angeles, CA, USA)
Alpha Clear Adult Acne Treatment by Niora


Description:
The Niora Alpha Clear Adult Acne Treatment is a two part system that effectively treats adult acne as it cleans
AND
moisturizes the skin.
Pros:
I am 38 years young and suffer from adult acne from time to time. I have tried many products out there, but they were all too drying and sometimes made my breakouts worse.
I have been using the Alpha Clear Adult Acne Treatment for almost two months now and my face looks and feels so much better.
It has even helped my milia (little white bumps under my eyes) I have had milia for as long as I can remember. The milia isn't totally gone but greatly diminished. My skin is clearer and softer than it's been in a really long time.
I use both products religously morning and night. I have just started using the Alpha C Serum at night, I'll write a review for that soon.
Cons:
I don't like that you can't buy it in stores, but I do like that it is an 'Indy' cosmetic manufacturer, and I really like that it works.
Recommendation:
I think this is a great product, at a great price, a little goes a long way. I also love how clean the ingredients, nothing harsh, and so simple, pure goodness for my skin.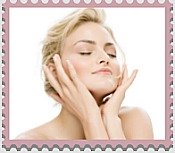 Read More About Favorite Beauty, DIY Home Spa and Facial Rejuvenation Treatments:
See more great
Beauty Product Reviews
and recommendations for the anti-aging skin care treatments that work!
Favorite Beauty, DIY Home Spa and Facial Rejuvenation Treatments: