Lara Beauty Anti-AgingTherapy for Sensitive Skin
Lara Beauty Anti-Aging Daily Therapy for Sensitive Skin


Description:
Fragrance free, extremely gentle yet effective moisturizer that rejuvenates and re-hydrates while diminishing wrinkles and enhancing the skin's natural beauty. Available online at www.larabeauty.com
Pros:
Fragrance Free, Hypoallergenic, extremely gentle.
Does not contain parabens, phthalates, retinols or Sulfates.
Does contain natural and botanical ingredients and gentle, clinically proven anti-aging compounds to diminish wrinkles, smooth fine lines and minimize age spots producing glowing, youthful, healthy looking skin.
Contains peptides that have been shown in clinical studies to be as effective as Retinol, without the negative side effects.
Will not irritate most sensitive skin.
Cons:
None - this is a fantastic product!
Recommendation:
I highly recommend Lara Beauty.
It has made my skin feel and look healthy and youthful.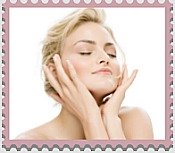 Read More About Favorite Beauty, DIY Home Spa and Facial Rejuvenation Treatments:
See more great
Beauty Product Reviews
and recommendations for the anti-aging skin care treatments that work!
Favorite Beauty, DIY Home Spa and Facial Rejuvenation Treatments: