Is Clinical Youth Complex- HA Serum
by Kerrin
HA is one of my favorite consistent and regular treatments in my routine. Is Clinical Youth Serum is great for all skin types but an especially nice option for dry, sensitive skin types.


This HA cream makes your skin so soft and smooth while keeping it hydrated for the entire day while stimulating elastin and collagen to firm and tighten.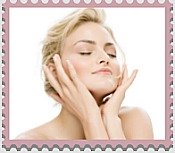 Read More About Favorite Beauty, DIY Home Spa and Facial Rejuvenation Treatments:
See more great
Beauty Product Reviews
and recommendations for the anti-aging skin care treatments that work!
Favorite Beauty, DIY Home Spa and Facial Rejuvenation Treatments: