Hyaluronic Acid: Professional Solutions 100% Pure Hyaluronic Moisturizer
by Sue
(SkinCareResourceCenter.com)
100% Pure HA. This is as good as it gets!
Fine lines, wrinkles and skin elasticity all improve as HA goes to work at the cellular level to stimulate cell renewal.
If you are a rejuvenating layering Queen like me, then add this one to your regimen to help your skin stay wonderfully hydrated, soft and subtle throughout the day.
Apply right after toning and prior to your moisturizer for maximum results.
See more great
Beauty Product Reviews
and recommendations for the anti-aging skin care treatments that work!
Shop safe at Amazon
and enjoy free shipping if you spend $25 or more.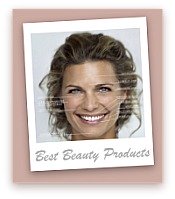 Favorite Beauty, DIY Home Spa and Facial Rejuvenation Treatments: