Benefits of Hyaluronic Acid
The Benefits of Hyaluronic Acid


an absolute super power in skin rejuvenation 

Due to the benefits of hyaluronic acid provided in anti-aging skin care products, these treatments have quickly become a "must have" in the effective rejuvenation of aging skin symptoms. 
Hyaluronic acid, or simply referred to as HA, occurs naturally in the body to maintain moisture levels.  And believe it or not, rooster combs provide the purest form of HA.

In skin care products, HA works as a magnet for moisture, helping cells retain as much of it as possible so that skin stays hydrated, plump and healthy.

The aging process takes its toll on the skin in a myriad of different ways including 
the amount of hyaluronic acid our skin cells produce. 

Skin moisture begins to diminish causing cell turnover to become sluggish making the skin lose elasticity.

---
Aging skin is THIRSTY!
---
 Hyaluronic acid acts as the ultimate satisfying drink for your skin.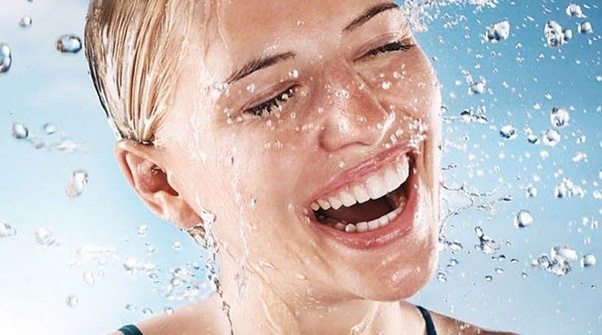 One of the principle characteristics of HA is its ability to retain water, contributing significantly to the skin's ability to maintain a youthful appearance.
Hyaluronic acid is a Super Hero in Skin Hydration
Due to HA's ability to hold up to nearly 1000 times its weight in water, it helps the skin retain its critical moisture.
Clinical studies find that the benefits of hyaluronic acid encompass:

Increasing skin hydration and moisture content
Reducing water loss
Space-filling capacity within tissue and between cells
Building and maintaining the framework through which cells migrate
Tissue regeneration
Facilitating wound healing
Decreasing inflammation
Enhancing immune responses 
Maintaining the skin's epithelial cells
---
The benefits of hyaluronic acid in anti-aging skin care treatments include. . .
---
Improving the appearance of photoaged skin by reducing water loss
Reduction in fine lines and wrinkles due to improved skin hydration
Minimizes collagen loss
Smoother skin texture
Improved elasticity
Plumping and toning
In skin rejuvenation, HA can be used topically or administered through tiny injections under the skin which produces similar skin plumping effects as collagen injections.

The FDA approved hyaluronic acid as a dermal filler to treat wrinkles and sagging skin.  The benefits of hyaluronic acid combining with water, swelling to form a gel, makes it a very popular derma filler treatment which lasts from 6 to 12 months.

Many actually prefer hyaluronic acid over collagen because the effects last longer.

Hyaluronic acid is an excellent alternative to collagen, particularly since both anti-aging treatments accomplish similar rejuvenating goals.
and
HA is considered. . .
---
nature's "moisture magnet"
---
another significant benefit of hyaluronic acid is its ability. . .

. . .to be effectively absorbed by the skin as well as serving as an efficient "carrier" of other anti-aging ingredients to cells; especially retinoids.
That means that the active anti-aging ingredients in the skin care product are transported right to the cells through the layers of skin.

As a result, some prefer hyaluronic acid over some topical collagen treatments because HA can actually reach the cells more efficiently.

As a result, some prefer hyaluronic acid over some topical collagen treatments because HA can actually reach the cells more efficiently.

---

Product Resources:
three top skin care lines specializing in hyaluronic acid formulations. . .

---
Quick Search for all HA Treatments:
---
Search This Site: