Hyaluronic Acid: MyChelle Ultra Hydrating Hyaluronic Serum
by Sue
(SkinCareResourceCenter.com)
If chronic dry skin is one of your concerns, then reach for MyChelle HA.
Infused with natural vitamins and nutrients to enhance the hydrating properties of HA, your skin is going to plump-up and take notice in response.
MyChelle specializes in creating a line of facial rejuvenation products that take advantage of all the natural ingredients found in nature with anti-aging properties that provide deep repair and renewal.
See more great
Beauty Product Reviews
and recommendations for the anti-aging skin care treatments that work!
Shop safe at Amazon
and enjoy free shipping if you spend $25 or more.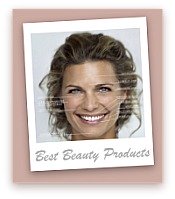 Favorite Beauty, DIY Home Spa and Facial Rejuvenation Treatments: