Glycolic Acid Skincare: Alpha Hydrox AHA Souffle 12% Glycolic Acid Treatment
by Kara
Souffle!
Doesn't that have such a wonderfully light and refreshing sound to it?
Imagine, an anti-aging skin care product that treats your skin with such a special concoction that not only exfoliates but stimulates cell renewal to soften and restore your skin's bright and youthful appearance.
This it is!
Quick Tip:
Use this treatment after toning your skin and
before
applying your daily moisturizer.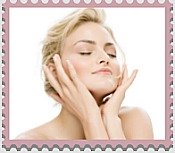 Read More About Favorite Beauty, DIY Home Spa and Facial Rejuvenation Treatments:
See more great
Beauty Product Reviews
and recommendations for the anti-aging skin care treatments that work!
Favorite Beauty, DIY Home Spa and Facial Rejuvenation Treatments: