Beauty Product Reviews: RoC Retinol Correxion Eye Cream
by Nokita
(Baltimore)
Crows feet begone!
Saggy, tired eyes with fine lines get a lift from this gentle yet effective eye treatment.
Banish that haggard looked by brightening and tightening up the eyes by using treatments that are specially formulated for the delicate area surrounding the eyes.
RoC is a great "go to" product line when your skin needs the rejuvenating punch that retinol provides. It's easy to find and reasonably priced.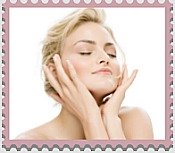 Read More About Favorite Beauty, DIY Home Spa and Facial Rejuvenation Treatments:
See more great
Beauty Product Reviews
and recommendations for the anti-aging skin care treatments that work!
Favorite Beauty, DIY Home Spa and Facial Rejuvenation Treatments: