Beauty Product Reviews: Afirm 3X Retinol Creme
by Latisha
Afirm 3X Retinol Creme:


This is the strongest retinol creme in the Afirm line of anti-aging skin care products.
For those with reactive or sensitive skin, it is best to start with the lowest concentration of 1X then slowly advance to using Afirm 3X.
While your wrinkles and age spots will surely improve, you may risk creating a few raw, red spots on your skin if it hasn't had an opportunity to develop a tolerance to retinol.
While everyone tends to think that "more and stronger is better" when treating their aging skin concerns, its the "slow but steady" that wins out over time.
(Honest!)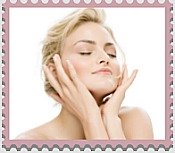 Read More About Favorite Beauty, DIY Home Spa and Facial Rejuvenation Treatments:
See more great
Beauty Product Reviews
and recommendations for the anti-aging skin care treatments that work!
Favorite Beauty, DIY Home Spa and Facial Rejuvenation Treatments: