Anti Aging Face Products by Reviva Labs
by Lauren
(Rhode Island)
Anti-Aging Face Products by Reviva Labs


EFAs Cream for Delicate and Thinning Skin
Description:
Essential fatty acids (EFA) Omega-3 and Omega-6 help to reduce thinning in aging skin. Reviva Labs just launched a new product called EFAs Cream that is formulated with these Essential Fatty Acids to help repair aged, dry, thinning skin.
The EFA Cream is blissfully unscented, rich and creamy, and absorbs very quickly. I not only use it on my face once a day but on the backs of my hands since the skin is becoming very thin and the veins are becoming more prominent.
Pros:
Recommend use as a daily part of your skin care regimen or at a minimum; two to 3 times weekly on the face, hands, and other areas where skin is dry and prone to thinning. The formulation in the EFAs Cream is based upon scientific research and product performance as evaluated by professional salon professionals and aestheticians.
You only need to use a small pea size amount since a little goes a long way. It is very reasonably priced too.
Cons:
Skin care products by Reviva Labs is typically sold in health food stores and used in skin care salons and spas so it can be difficult to find unless purchasing online.
Recommendation:
Excellent choice for anyone with aging skin concerns to add to your skin care regimen. Highly recommended for those with chronically dry, sensitive or delicate thinning skin.
Price:
Around $25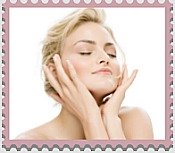 Read More About Favorite Beauty, DIY Home Spa and Facial Rejuvenation Treatments:
See more great
Beauty Product Reviews
and recommendations for the anti-aging skin care treatments that work!
Favorite Beauty, DIY Home Spa and Facial Rejuvenation Treatments: