Dry Skin Soap
by Julie O.
(Abq, NM)
Why use dry skin soap?


So you don't strip away all the natural oils from your skin! The older you get, the less your skin is able to protect itself so you need to give it a lot of help.
The best way to start preventing any future skin issues is to use a good bar soap or cleanser specifically formulated to ensure the skin maintains moisture.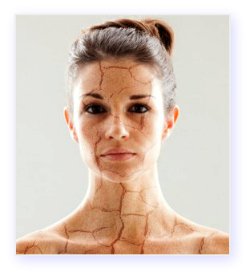 Many people experience areas of dry skin, especially when the seasons change and during the winter months. And if you have ever had to deal with dry skin, it can really be problematic. The skin can crack, flake, become itchy and even develop small bumps or a rash.
So whether you have dry and/or sensitive skin or not, it is a good strategy to be proactive and make sure your soap isn't slowly and insidiously creating future problems.
Experts universally agree that using a facial and body cleansing agent free of chemicals and rich in emollients is key to maintaining skin health.
Most professionals also agree that it is only necessary to wash your face once a day, in the evening. Just splashing warm water on your face or using a vitamin infused toner provides a sufficient gentle cleansing in the morning.
The best dry skin soaps are easily found in your local grocery or drugstore. The top rated bar soaps will be very familiar to you:
Dove
Aveeno
Burts Bees
Oil of Olay
Neutrogena
See?
There is nothing difficult, expensive or fancy about those simple cleanser choices but each one is an absolutely wonderful treat for keeping your skin healthy.
Another Tip:
In addition to regularly using a soap formulated for dry and/or sensitive skin types, it is also a great strategy to always moisturize your skin while it is still damp from the shower. Only lightly pat the water from your skin then slather on a good moisturizing cream like an Aveeno product made with soy or simply use plain Shea or Coconut Oil.
Julie O. blogs on the easy ways to become healthier by making simple yet different lifestyle choices. . .