Best At Home Microdermabrasion
Best at Home Microdermabrasion for acne

does microdermabrasion stop active acne?

Article contributed by Author Jon Butt, publisher on current acne information and treatments.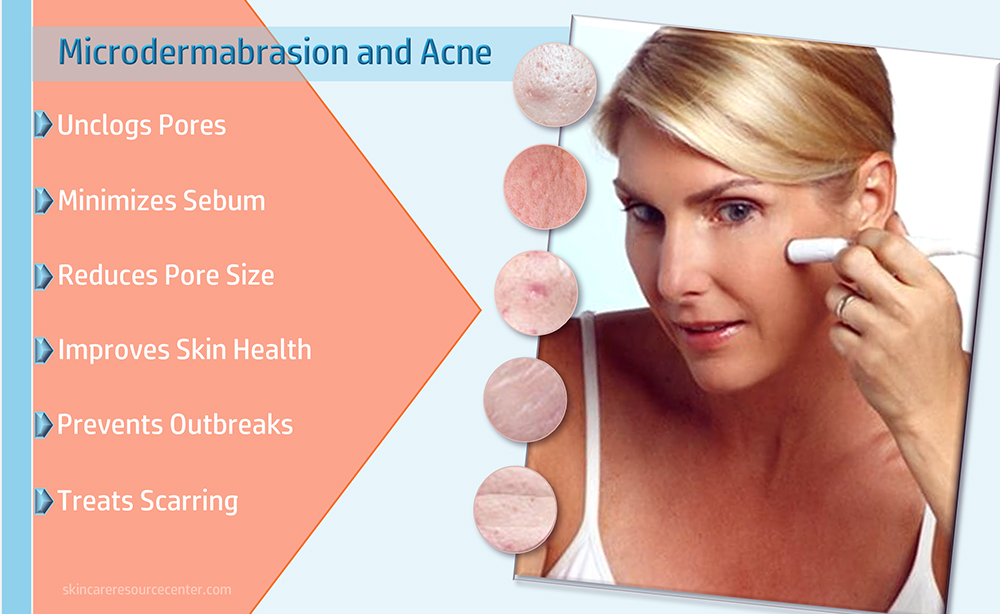 Acne has a way of making you feel like there's a spotlight on your pimples.

If it's any help, you're not alone, many people ask what the best treatments are for not only treating active acne but to prevent outbreaks. 
There are a lot of acne treatments in today's skin care industry.
The best at home microdermabrasion treatment for acne is one that diminish active acne as well as prevents future outbreaks, reduce pore size and sebrum production.  Skin care specialists are now coming up with active acne solutions that aren't just acne treatments.  They also treat a wide range of skin care concerns.
These acne treatments are also an effective way to give you back beautiful, healthy-looking skin and successfully treat acne outbreaks.
---
So the big question still remains. . .
---
There are many other ways that are effective to treat active acne in addition to the traditional over-the-counter remedies.

Microdermabrasion for instance.
Microdermabrasion and acne have a definite place among alternative treatments to help you effectively treat acne and get fresh and new healthy skin back.
What is Microdermabrasion?
Microdermabrasion is a non-chemical, non-invasive procedure that removes the outermost layer of dry, dead skin cells that clog pores.  
Will microdermabrasion actually stop acne?
Dermabrasion can be a very effective treatment for acne depending on the severity of the condition.  It is most helpful for mild acne and reducing pore size, tightening the skin as well as reducing bacteria and the production of sebum.
The most beneficial aspect of microdermabrasion and acne is once the skin heals is to reduce pore size, treat scarring and smoothing the skin.  You should also know that, while dermabrasion won't stop active acne, dermabrasion can be extremely effective in removing scars caused by active acne on either your face, or your body.
In fact, you'll also find that microdermabrasion treatments will exfoliate your face and help you to uncover a beautiful new layer of skin.
---
the best at home microdermabrasion treatments will also work to. . .

---
Even out skin tone
Reduce hyperpigmentation, age spots
Reduce face wrinkles and fine lines

Stimulate new cell renewal by "sanding" away old, dead skin cells that collect on the surface of the skin
Softens and smooths the surface of the skin
Reduces incidences of acne
Helps reduce enlarged pores
Diminishes small scars

Helps repair sun damage
Pro Tip:
If you feel a blemish just beginning to emerge try one of the new over-the-counter medical acne treatment devices like the PMD Acne Clearing System.
Viola!

It's gone in 12 to 14 hours!
From a simple dermabrasion scrub to an all inclusive professional model FDA approved DIY microdermabrasion spa kit, each option has extraordinary benefits for your skin.


Author:
Jon Butt is the publisher of How to Cure Acne which is chocked full of genuine, serious, tested doctor-recommended advice on curing acne. No quacks, no potions, no secrets. Just sensible treatments to clear your skin and help you look as good as you feel.

Did you know that between three to five home microdermabrasion treatments are considered to be the equivalent of one professionally performed treatment?


The recommended top anti-aging skin care products for the best at home microdermabrasion treatments:

Microderm
Crystal Scrub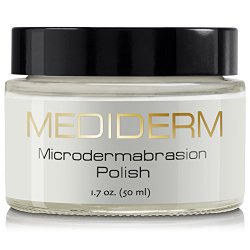 Professional Spa
System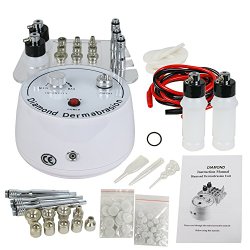 ---
Quick Search for all DIY home spa microdermabrasion products. . .
---
Search This Site: