Hi,


It's Your Skinsational News!
DIY Spa Treatments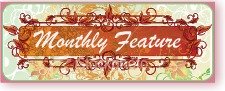 The DIY Spa Girls Tell All!
Last month, out-of-the-blue, I received an exceptionally inspiring submission from "The DIY Spa Girls".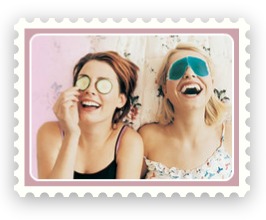 Theirs is a great story of best friends describing how they embarked on an experimental mission by adopting a DIY approach to their aging skin concerns.
Their ultimate goal was to determine if the DIY approach really worked to produce results equal or better than their frequent visits to their local spa for the facial treatment du'jour.
I loved their story as well as the results of their experiments and thought you would too. . .

The "DIY Spa Girls" tell it all:
Our DIY Spa Beauty Treatment Routine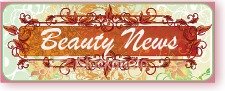 Do You Have Hypotrichosis?
(I Do.)

Did you know that some people experience a reduction in eyelash growth as they age? Hypotrichosis is a medical term for not having enough or inadequate eyelash growth.

I was never lucky enough to naturally have an abundance of long, thick, luscious eyelashes. As I grew older I noticed that what eyelashes I did have not only became shorter but much more sparse as well. (Groan!)

When researching remedies, I discovered that as with so many other symptoms of aging, this assault on your beauty starts to occur in your 40's.

Being somewhat lazy and not having the interest or inclination to deal with carefully applying a few individual false eyelashes or paying what I considered an exorbitant amount for that single lash application at the spa, I learned about treatments specially formulated to stimulate lash growth.

Eureka!

I've been using Revitalash for the past 3 years and couldn't be happier.

While this over-the-counter product hasn't given me those extra long, dense, full sweeping eyelashes, Revitalash has definitely increased the fullness and lash length.

More info. here:
The specifics on how Revitalash promotes eyelash growth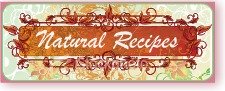 Dark Chocolate and Coconut Rejuvenating Facial Mask


Yum!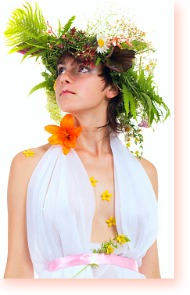 This is a special adaptation of one of the "DIY Spa Girls" favorite rejuvenating recipes featured in the book "Naturally Skinsational ~ Rejuvenating Skin Care Recipes".

It's a deeply hydrating and moisturizing facial mask jammed-packed with naturally occurring anti-aging nutrients to rejuvenate tired, dull, dry skin.
(And it's really yummy too!)
Brew yourself a nice cup of hot tea using 2 green tea bags. Squeeze out the tea bags, pop them in the freezer to cool.


Melt 1/2 square (or 1/2 ounce) of dark chocolate (from the baking section of your local grocer) over very low heat.


Stir in 2 tablespoons organic coconut oil, 1 teaspoon finely grated fresh ginger root, and a generous dollop of honey.


Gently fold cooled mixture into 1 egg white whipped into firm peaks with 1 teaspoon cream of tartar.
Grab your tea, apply a generous amount of the delicious mask mixture to your face, kick your feet up, place the cooled, reserved tea bags over your eyes and relax for a full 20 minutes. Rinse well with warm water.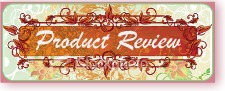 Dark, Puffy Under Eye Circles?


~Try Eyeliss~

The Eye Revolution Gel by Dermagist includes the active anti-aging ingredient eyeliss along with a formula of rejuvenating peptides.

This eye rejuvenating cream contains a hefty concentration of a triple peptide along with eyeliss to specifically treat chronic dark under eye circles and puffiness while firming and toning the delicate skin around the eye.




Free Trial of Argireline


The active anti-aging ingredient, Argireline, is considered an over-the-counter alternative to Botox.

Here's the free trial offer:
The OTC Alternative to Botox



Enjoy!



,
Until next month. . .
Have a beauty filled day!
Skinsationally Yours,
Sue

* * * * *