Hi,


It's Your Skinsational News!
Fall Issue At-A-Glance:

Feature Article: Growing Older Handbook
Beauty Tip: Be Firm!
Skin Care Product Review: Zit Zapper and the No!No!
Natural Skin Care Recipe: Witches Brew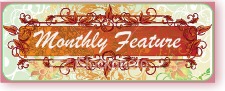 The Growing Older Handbook
Sometimes I wish that growing older came with a handbook that included everything to expect, don't you?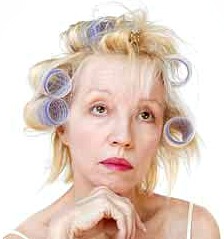 I hate being surprised when I discover yet another way that my body has found to betray me by reacting in unexpected and different ways.
It stinks!
Like you, I'm growing older and I have to confess that I don't like the changes one bit.
It's difficult to reconcile a heart, mind and spirit that doesn't feel a day over 20 with a body and face that are staging a sag-in.
I expect that I'll be ranting and raving about it for decades to come unless I come to terms with my rebellion by temper tantruming my way of growing old ungracefully into some semblance of behavior that embraces aging with just a hint of stylish refinement and graceful polish.
Here's my (current) view on how to tame that muffin top into a waist line again, firm that droopy, saggy chin and check the under eye bags at the door. . .
How to turn the tide on growing old ungracefully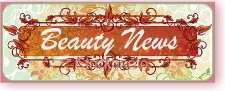 Be Firm!



Collagen keeps skin young and healthy looking. Because the aging process slows down the cells ability to produce collagen the skin loses its firmness, tone and elasticity. As a result, symptoms of sagging, fine lines and wrinkles start to become all to visible.
What aging skin needs the most are rejuvenation treatments that include a collagen stimulator as an active ingredient.
Along with the retinols (vitamin A), DMAE and the galvanic spa one of the best anti-aging ingredient clinically proven to stimulate collagen production is hyaluronic acid.
Most people know of hyaluronic acid as the ingredient used in injected wrinkle fillers like Restylane or Juvederm. But at an average of $600 a syringe they are exorbitantly expensive and only provide short-term results.
However, unlike collagen, HA has the ability to be effectively absorbed by the skin to stimulate collagen production and renewal at the cellular level. As cells rejuvenate, your skin becomes healthier, plumper and, as a result, fine lines and wrinkles diminish along with firming and tightening sagging skin.
OTC topical HA is an anti-aging skin care ingredient that will naturally and effectively rejuvenate aging skin providing long term results.
Be firm!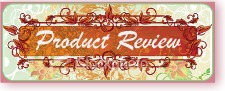 Zip Zapper, No No?


Meet RN Leah, our newest guest product reviewer.

Who, I must say, is excruciatingly honest, downright brutal and provides all the nitty-gritty details that make her reviews of some very popular products a must read!

One product Leah reviewed for the Skin Care Resource Center recently was such a waste of money and a huge disappointment that she thinks it should come with a warning label and the other product turned out to be such a welcomed treatment that she wouldn't consider leaving home without it.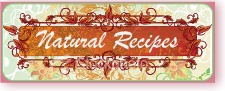 Witches Brew
Ready for a spooktacular Halloween Spa Facial Night?
Then by all means dig out your cauldron, invite the girls over, and stir-up a batch of this enriched facial natural skin care recipe to rejuvenate that room full of age infested skin!
It's such a bewitching luxurious moisturizing skin potion!
Just Boo-tiful!



, until your next edition of the Skinsational News, I wish you a beauty filled day!

Skinsationally Yours,

Sue

* * * * *