Hi,


It's Your Skinsational News!
Are You Ready for Black Friday
and Cyber Monday Beauty Deals?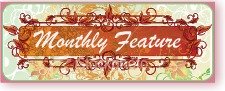 Try the New "Gravy" Train to Great Cyber Savings


I wanted to pass along this FABULOUS and relatively new coupon site that I have been testing out this past month. It's called Coupon Gravy. (And I'm going to guess that it will become as popular as Groupon in the very near future. It's that good!)
If you are like me, whenever shopping online I wish I had that discount code to enter into the box at check-out.

Although I will often open up a new window and do a quick search to see if I can find the code before completing the purchase, what unfortuantely happens is that most of the codes that I end up finding are expired. It becomes such an annoying and frustrating waste of time doesn't it? Grrrr. . .
Problem solved!
What makes Coupon Gravy so different from other popular coupon sites like Groupon is that Coupon Gravy provides current discount codes for thousands of stores including big retailers like Macy's, Best Buy, Kohls, WalMart, Kmart along with my favorite beauty retailers like Beauty.com, Sephora, and Folica.

And boy oh boy, are some of the savings just incredible. For example, Beauty.com now has a coupon code for 50% off sale items.

And if you happen to be anything like me, I do my Black Friday shopping for the big ticket items online as well as shop my fingers to the bone on Cyber Monday and during Cyber Week (that's the week after Thanksgiving).

And if truth be told, I already managed to purchase a TomTom GPS as a holiday gift for my son online at Best Buy for 50% off thanks to a Coupon Gravy discount code!

There are over 500,000 current coupon codes on the Coupon Gravy Website sorted by category which include anything you could possibly think of like travel, home decor, jewelry, computers, auto, home office supplies, music, movies, restaurants, and so on.

While you don't have to sign-up for an account in order to use the coupon codes (but it's free so why not?), I highly recommend that you do. I have discovered that the special incentives and the alerts you get for new deals makes it well worth it- especially since many of the best offers tend to be so time limited.

Happy Cyber Shopping!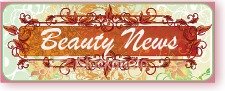 What's Up With The Holiday Bag Lady Look?

If I happen to look like I am impersonating a bag lady, it better be with a bazillion shopping bags full of amazing deals and not weighed down by those dark, puffy, ever so unattractive dark under-eye circles.

Stress from preparing for the holidays can, without a doubt, visibly take its' toll.
Here's the perfect coup d'etat to eliminate both those puffy under eye bags and dark circles. It's about layering your anti-aging skin care treatments to get better results.
These two products work in concert with each other to win a victory over that haggard look created by those puffy bags, dark circles and the fine lines that radiate out from the corners of your eyes.
The Eye Revolution Gel combines a hearty percentage of four powerful anti-aging ingredients including 3% Matrixyl, 2% Haloxyl, 3% Eyeliss and 2% Stem Cells which all work together to shrink those puffy eye bags and fade dark under eye circles while stimulating new healthy cell growth.

By adding the Instant Lifting Serum along with the Eye Revolution Gel you will be able to address those fine lines and wrinkles as well.
Then you can enjoy the holiday season by greeting it with a new twinkle in your beautiful, youthful looking eyes. . .

Quick Tip:
I've arranged with the distributor for a special coupon code as my holiday gift to readers of the Skinsational News! Use the discount code "Skinsational" at check-out for extra special savings!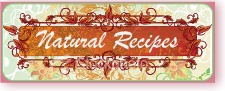 Pumpkin Pie Facial!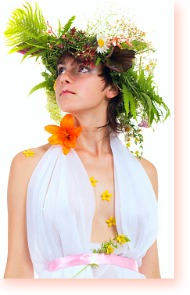 Don't throw away that Halloween pumpkin just yet!
Make yourself a rejuvenating facial mask with it first.
Actually, this recipe can be adapted in many different ways to create a variety of different rejuvenating natural skin care treatments.
I created a new web page that features this yummy Thanksgiving facial recipe as well as included a few ideas on how to get the most out of that Halloween pumpkin.
Start with the Pumpkin Eye Pie first then try out the 3 other pumpkin facial recipes: Rejuvenating Pumpkin Eye Pie


Enjoy!




,
Be sure to be on the look-out for next month's newsletter!
I have an extra special holiday freebie that I created for you. It's a set of beautiful natural skin care recipe cards that you can download, print and use to make your friends a lovely spa gift basket for just a few dollars.
Wishing you and yours a Happy Thanksgiving. . .
Have a beauty filled day!
Skinsationally Yours,
Sue

* * * * *