GreatSkin Products
consumer review
Kerri writes in her review that she has been consistently impressed with the GreatSkin product line.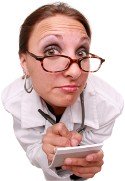 Not only does GreatSkin have their own product line, they specialize in treating a range of problem skin care issues.

Kerri appreciates GreatSkin's professional and physician-grade skincare products which are specifically formulated for both women and men.

GreatSkin has a specific product in their line for nearly every skin concern.

Great Skin includes a detailed active ingredient list for anti-aging, acne treatments, sensitive skin, post laser or plastic surgery, sun protection and rosacea treatments!
---

Very Important note about greatskin products:
I was very disappointed to learn that the
GreatSkin Care Product Line seems to have gone
out of business as of 2016!

Sue
---
We all appreciate your GreatSkin product review Kerri.
Thank you so much for sharing.

However, given that this skin care product line is no longer available, I'm including some other very effective product lines that specialize in anti-aging skin care treatments as an alternative for our readers:

The key is simply to choose a skin care product line, like these, and/or treatments that specializes in facial rejuvenation.  Those products are the treatments formulated with an effective percentage of active anti-aging ingredients.

---
. . . that's how you get the best results for your rejuvenating efforts!


---

Dear Visitors,
It's unfortunate, but sometimes these things happen.  If you happen to notice a similar snafu anywhere on the website, please let me know so I can fix it!  We try very hard to keep all the information on this site accurate and current.

I really appreciate your help.

Thank you all so very much.

My Best,

Sue

P.S. Please feel free to contact me any time:


thank you!