Glycolic Acid Skincare: Wrinkle Revenge Glycolic Acid Face Wash
by Sue
(SkinCareResourceCenter.com)
Don't you just love it?
Wrinkle Revenge!
Was those nasty critters right down the sink with my heroine's,
THE
DermaDoctor's powerful cleanser that includes a combo of antioxidants along with the AHA to rage battle with the free radicals seeking to destroy your skin cells so your face doesn't morph into a wrinkly, crinkly sight.
Get Wrinkle Revenge. . .
See more great
Beauty Product Reviews
and recommendations for the anti-aging skin care treatments that work!
Shop safe at Amazon
and enjoy free shipping if you spend $25 or more.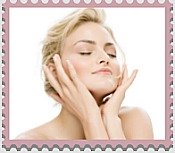 Favorite Beauty, DIY Home Spa and Facial Rejuvenation Treatments: