Glycolic Acid Skincare: Pumpkin Glycolic Facial Mask
by Sue
(SkinCareResourceCenter.com)
It's made by the infamous "Holy Mud Company" so you know it's a great product right off the bat!
You'll look a sight while the pumpkin enzymes go to work with the AHA acid to make sure it gets every last bit of dullness exfoliated away but it will be worth it. . .
I love that this one fun little jar of mask heaven contains enough for a spa party night with up to 8 of your most treasured friends.
See more great
Beauty Product Reviews
and recommendations for the anti-aging skin care treatments that work!
Shop safe at Amazon
and enjoy free shipping if you spend $25 or more.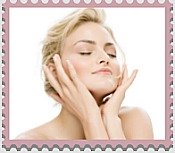 Favorite Beauty, DIY Home Spa and Facial Rejuvenation Treatments: