DMAE Products: Topical Dmae Alpha Lipoic C-Ester Face Toner
by Sue
(SkinCareResourceCenter.com)
Using a toner after you cleansing the skin works to remove any remaining dirt or impurities hiding on the surface of the skin.
Now many professional argue about the need for a toner and all I have to say is look at the dirt collected on your cotton ball after using a toner.
This particular toner is great for all skin types and will work to add nutrients from the Vitamin C and ALA (Alpha Lipoic Acid) will imparting the firming qualities of the DMAE.
You get lots of bang for your buck with this one!
See more great
Beauty Product Reviews
and recommendations for the anti-aging skin care treatments that work!
Shop safe at Amazon
and enjoy free shipping if you spend $25 or more.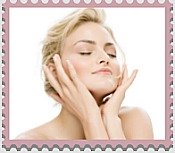 Favorite Beauty, DIY Home Spa and Facial Rejuvenation Treatments: