DMAE Products: Firming Eye Serum
by Sue
(SkinCareResourceCenter.com)
Reviva Labs rocks!
This fabulous little bundle of joy does a great job at reducing under-eye puffiness and banishes those pesky dark circles while gently conditioning the delicate eye area.
It makes a huge difference in your appearance when your eyes look brighter and tighter rather than saggy and baggy you know!
The Reviva Labs entire skin care line is very affordable, formulated with a great combination of anti-aging ingredients and best of all (for people like me) are basically scentless.
I personally really dislike the cloying smell of overly scented products and Reviva Labs takes an all natural approach to their rejuvenation formulations.
This one is a keeper in my book.
See more great
Beauty Product Reviews
and recommendations for the anti-aging skin care treatments that work!
Shop safe at Amazon
and enjoy free shipping if you spend $25 or more.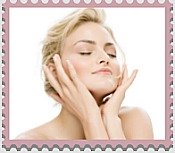 Favorite Beauty, DIY Home Spa and Facial Rejuvenation Treatments: