Citric Acid Information
Anti-Aging Skin Care Ingredient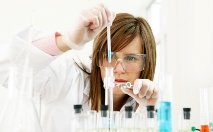 Technical information on citric acid focuses on vitamin C which is considered to be a very powerful antioxidant that not only stimulates collagen production but contains the skin damaging activities of free radicals.

Consequently, citric acid can actually improve the health of skin cells which in turn promotes healing and the ability of the skin to protect itself against a variety of harmful environmental factors.
In anti-aging skin rejuvenation treatments the active ingredient of Vitamin C L-Ascorbic acid is the most popular form of citric acid found in anti-aging skin care products.
Citric acid is an intrinsic property found in a wide array of fruits and vegetables which helps to protect the skin from damaging free radical activity.

Citrus fruits such as lemons, limes, oranges and grapefruits are the most common source of citric acid.

Citric acid, a natural antioxidant, can effectively treat those nasty age spots. In the skin care industry, citric acid is also used for its astringent and skin lightening properties.
Antioxidants are a very important component of any anti-aging skin care regime because they help to neutralize skin damaging free radicals. Free radicals and their adverse impact on collagen and elastin increase significantly when skin cells are least healthy.
Taking care of your skin to ensure healthy skin cells combined with the power of an antioxidant actually diminishes the damage caused by free radical activity which in turn can help prevent further signs of aging.

Unfortunately, citric acid information reveals that vitamin C is not as shelve stable as other active anti-aging ingredients.

Typically skin care products containing a significant concentration of vitamin C needs to be stored so that it is not subjected to air or sunlight and is usually sold in containers that are opaque to ensure that the potency of the vitamin C remains strong.

Vitamin C as an anti-aging treatment accomplishes a variety of rejuvenating effects including:

increasing collagen production
significant antioxidant and healing properties
reduces fine lines and wrinkles
minimizes the appearance of scars
It is important to look for Vitamin C Ester when checking the listing of product ingredients to ensure that it contains a stable version of Vitamin C Ester, Ascorbyl Palmitate.
A word of caution! Do not layer Vitamin C with a Copper Peptide product as the combination will nullify the effect of both products.
If you choose to incorporate both of these skin rejuvenation treatments into your daily skin care regime, simply use them at a different time of day.
L-Ascorbic Acid is also widely considered to be an effective form of vitamin C which the skin can absorb in a stable version of 5% concentration. L-Ascorbic Acid is often used in conjunction with hyaluronic acid to assist in effective absorption.
Ascorbyl Palmitate is the most stable, absorbable version of Vitamin C
Be sure to visit the skin care shop to view all anti-aging skin care treatments grouped in categories for specific aging skin conditions or by active facial rejuvenation ingredient.
---
other Visitor Favorite Topics
---
Search for other anti-aging treatments with a specific skin rejuvenation ingredient. . .


Quick Search:


Search This Site: