Natural Skincare
Natural Recipes for Rejuvenating Skin Peels
An all natural skincare facial peel is an excellent way to promote rejuvenation for aging skin.
However, skin peels are typically viewed as a more aggressive strategy for treating aging skin and are usually not recommended to be used more than once a week.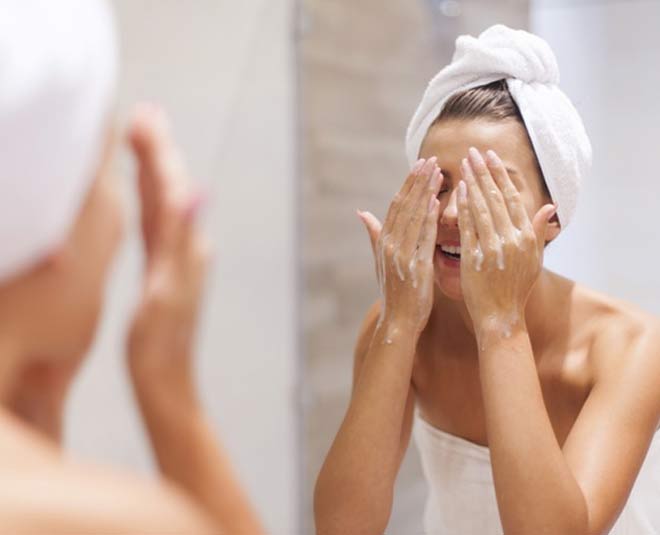 Many natural recipes for peels utilize fruit acids because of their exfoliating properties.

Occasional facial peels are great for the skin because they loosen dead skin cells which improve the texture of the skin while restoring elasticity.
Use skin peels to reduce pore size, diminish fine lines, wrinkles, hyperpigmentation, and to stimulate collagen production.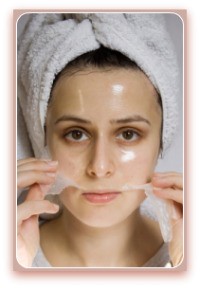 A natural skincare facial peel works especially well to transform tired, dull appearing skin into a softer, smoother and healthier appearance.
Skin peels are the most effective when gently applied after the skin is warm and moist from cleansing and a short facial steam to fully open the pores.
Focus on the natural ingredients in your skin recipe that will best address your skin type and aging skin concerns.

Set aside some "me" time just once a week to treat your skin to an all natural facial peel. You'll be glad you did!


---

and Don't miss this special facial treat. . .

The FREE eCourse on starting your own natural skin care routine provides a great foundation for beginning your natural skin care regimen.


---


Ready to get mixing?
---

Natural Skincare Recipes for Facial Peels

---
Skin Firming Peel

1 packet unflavored gelatin
Juice of 1 lemon and 1 orange
Heat together gently to dissolve the gelatin then let cool slightly
The gelatin has a softening effect on the skin and as it dries will help firm and tone, while the lemon and orange juice will exfoliate, stimulate and diminish hyperpigmentation.

Gentle Fruit Peel

1 cup fresh pineapple
1/2 cup fresh papaya
1 tablespoon honey
Puree fruit together then add the honey and mix into a smooth paste
Pineapple and papaya contain natural enzymes and alpha-hydroxy acids that remove dead skin cells while the honey moisturizes the skin.


Anti-Wrinkle Peel

1/4 cucumber, peeled and seeded
1 egg white
1 teaspoon lemon juice
Puree ingredients together until mixed well
The cucumber diminishes hyperpigmentation, and reduces fine lines and wrinkles, the egg white firms and tightens, and the lemon juice exfoliates.



PH Restorative Peel

1 tomato, pulp only
package unflavored gelatin
1 tablespoon orange juice
Gently heat ingredients to dissolve gelatin, then puree until smooth
The tomato helps to restore the natural PH of the skin and is an excellent natural remedy for the treatment of blemishes. The gelatin helps to firm and tone the skin while the orange juice exfoliates.

Skin Revitalizing Peel

1 egg yolk
1 tsp honey
1/8 cup fresh citrus (lemon, orange or lime) juice
1 packet plain gelatin
Mix together thoroughly
The egg yolk moisturizes and firms, the honey moisturizes and the citrus juice exfoliates the dead skin cells away, stimulating new cell production.

Hydrating and Moisturizing Peel

1/4 mashed avocado
1 teaspoon honey
1 egg white- beat until stiff
Mix into a smooth paste


The egg white firms while the avocado reduces hyperpigmentation, moisturizes, and its healing properties diminish scars.

---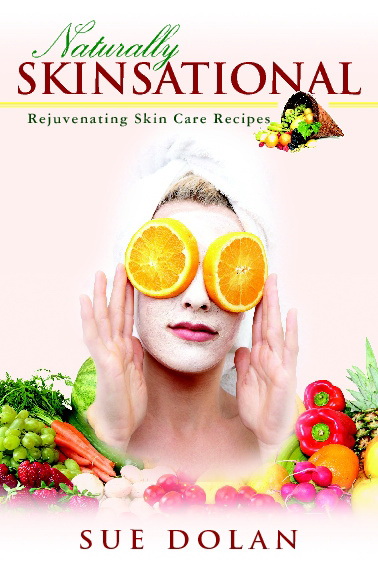 For more natural skin care recipes check out our. . .
Naturally Skinsational ~ Rejuvenating Skin Care Recipe Book 
for more than 160 facial treatments that specifically focus on the anti-aging properties of common herbs and ingredients. 

---
Do Share!
---
What's Your Favorite Natural Skin Care Recipe?
Natural skin care recipes are so quick and easy to make using ingredients right from your own kitchen.


We'd all love to learn what natural skin care treatments you whip up to give your skin a lovely, healthy, youthful glow!
Feel free to rate the recipes and give your opinion on how it worked for your skin type.
Search This Site: