DMAE Face Cream

simply the best moisturizing face cream to firm sagging skin

How does DMAE face cream work to firm sagging skin?

Dr. Oz features DMAE as the best moisturizing face cream for firming and tightening skin in as little as 30 to 45 days.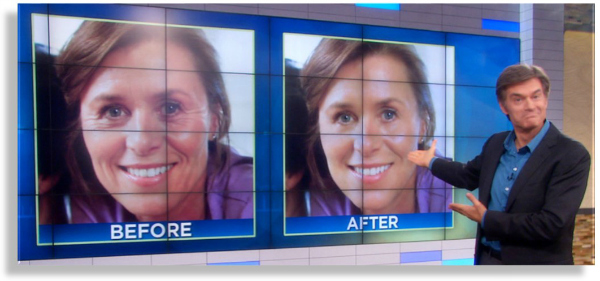 As the recent Dr. Oz show demonstrated, the active anti-aging ingredient of  DMAE does indeed firm sagging skin.


Dimethylaminoethanol, commonly referred to a DMAE, (since the scientific name is such a tongue twister), is an organic compound that occurs naturally in fish.

DMAE is used medicinally for treating autism, dementia, mood disorders, and improving poor vision. 

Used topically, DMAE has also proven to reverse the symptoms of skin aging, and is considered especially effective in tightening sagging skin, improving skin elasticity and treating wrinkles. 

The Dr. Oz Show, along with Dr. Perricone as his guest, demonstrated the powerful attributes of DMAE, confirming beyond a doubt the effectiveness and benefits of DMAE for rejuvenating a range of aging skin concerns.


---
The Great and Powerful Dr. Oz has spoken. . .

---

I have to admit that I still find myself laughing after dealing with an amazing avalanche of questions from our website regular visitors regarding the merits of the claims regarding the effectiveness of DMAE to reduce facial sag and tighten skin as a result of that Dr. Oz show! 

My Glinda persona, (the good witch of anti-aging skin care) can't help but reply that. . .

"You've always had the power to firm sagging skin."

Now just close your eyes, click your heals 3 times and repeat after me. . .
"There are no treatments like the clinically proven ones to give you great results."
(After all, that's what this entire website is all about!)
So let me introduce you to Dr. Perricone. . .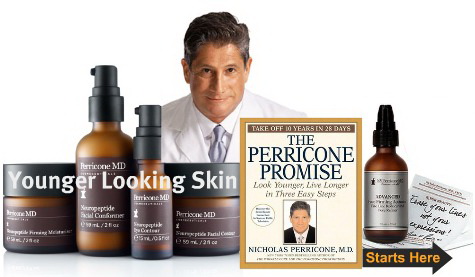 ---

He explains, (much better than I can), the benefits of DMAE face cream to tighten and firm sagging skin in this very enlightening video.


---

Like any of the best anti-aging skin care product lines. . .

Dr. Perricone analyzes the conclusions of scientific studies of anti-aging ingredients and incorporates the active ingredients with the best results into the formulation of his rejuvenation treatments.


---

Quick Tip:

Just like taking a daily multi-vitamin to ensure that your body gets all the vitamins and nutrients it needs, the same is also true to maintain the health and youthful appearance of your skin.

To effectively treat aging skin, a variety of facial rejuvenation treatments are important in order to address the range of aging skin symptoms that accumulate over time.


For firming sagging skin, the best moisturizing face cream includes the
active anti-aging ingredient, DMAE.


Two excellent options for DMAE Face Cream are:



Alpha Lipoic Acid Vit.C Ester & DMAE Cream



Perricone MD High Potency DMAE Evening Repair
---
Quick search for all DMAE  face creams:

---